Communicating with your Tasker
Booking a Tasker is the first step to getting your task done, but the second and arguably the more important step is chatting with your Tasker. Once your Tasker has agreed to help by accepting your task, you and your Tasker will need to set an appointment time and discuss the details of the job. You can text about the task at hand, in addition to sending any relevant pictures, so that your Tasker can properly scope your task. To do this, use the web or your mobile app.
Web Chat
To message your Tasker on the web you will need to login to your TaskRabbit account. On your dashboard you will see a window displaying the current task in progress. In this window, click on the photo of your Tasker. Clicking this opens a chat window which you can use to message your Tasker directly.  
Mobile App Chat
To message your Tasker on your mobile device, use the in-app chat feature by clicking on the Tasks tab at the bottom of your screen. Select the Tasker you wish to contact from the menu, and click on the Chat tab at the top of your screen to message your Tasker directly. Please see the photo below for clarification.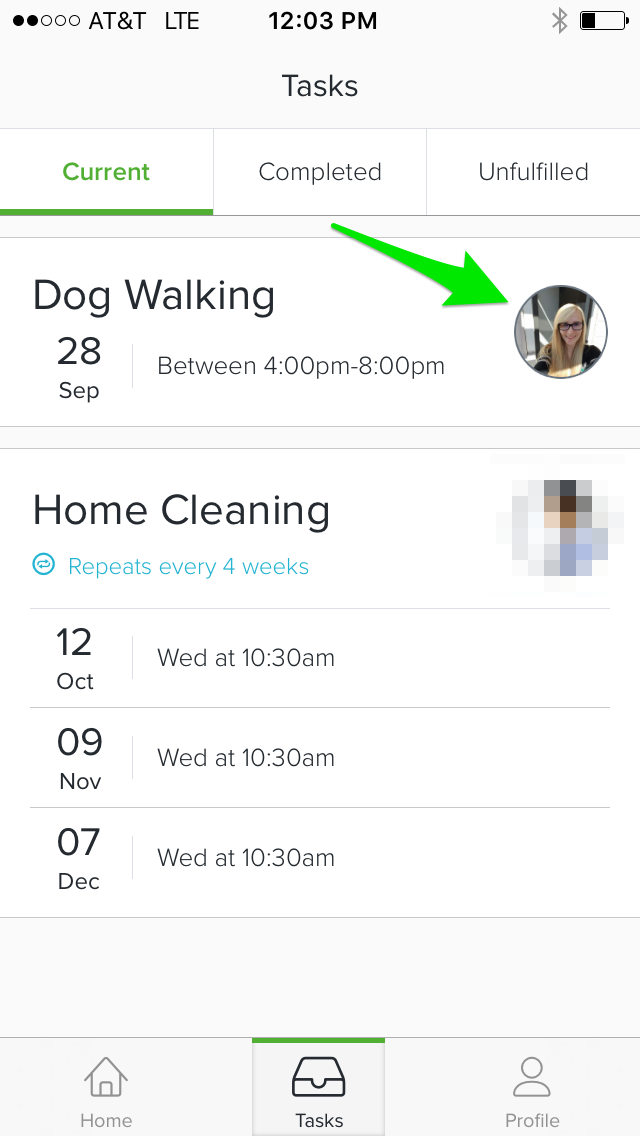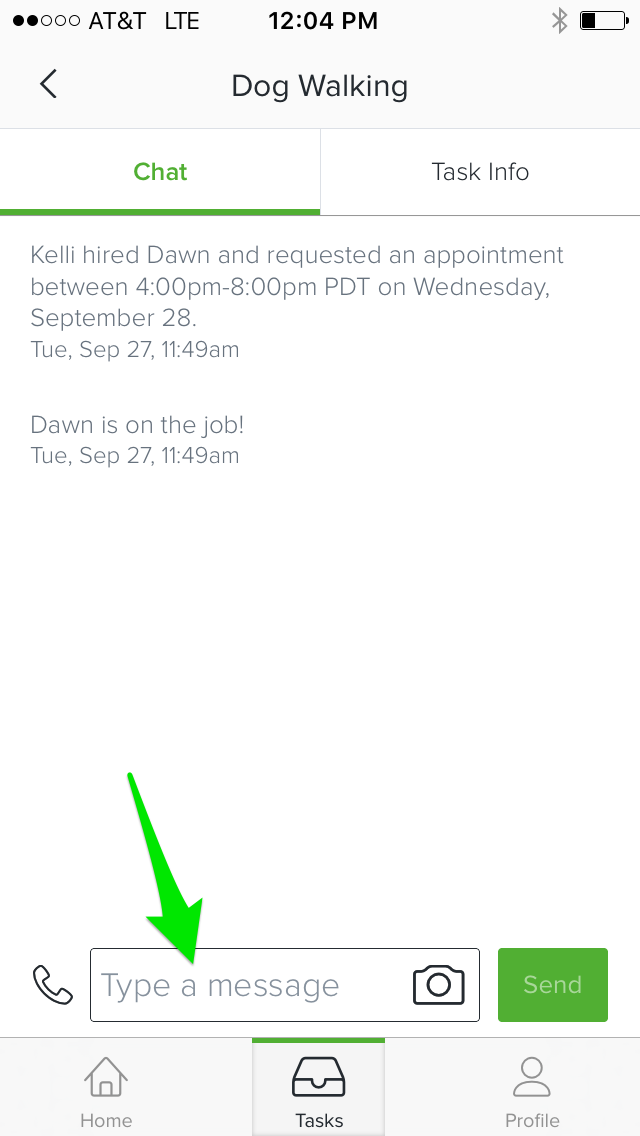 Calling Your Tasker
Please note that chat should be your primary method of communication. If your Tasker confirms that they are okay with a call, simply click on the phone icon on the bottom left of the chat tab to call them. To protect your privacy, we suggest that you do not exchange your contact information with your Tasker, and therefore ask that you please keep all communication on the TaskRabbit platform.
Other Things To Keep In Mind
For privacy reasons, our system requires that a task be booked in order to converse with a Tasker. You will not be able to chat with your Tasker prior to booking the task. However, you will always have the opportunity to talk to your Tasker before any work is completed!
We recommend taking some time to check their profile, read reviews left by other Clients, and look over their hourly rates to determine the best match for your task. Once you have hired a Tasker, you will be able to send them a message or call them directly through the mobile app. 
If after chatting you decide this Tasker isn't the best fit for your task, you can always cancel the task. Instructions on canceling a task can be found here.