If circumstances have changed and you no longer need your task completed, you have the option to cancel or reschedule your task before it is completed. To reschedule, you will want to communicate with your Tasker directly. Reach out to your Tasker in the chat thread as soon as possible and see if they can work with you on finding a new appointment time. If you don't know how to contact your Tasker, please click here. Taskers have the ability to set a new appointment time once it has been agreed upon by both Client and Tasker. Taskers are often booked far in advance so if your Tasker is no longer available you may need to cancel your task and rebook.
To cancel, on the web please visit your online dashboard and select the small circle with three dots inside the task window. This will reveal a drop down menu where you can cancel your task. See picture below for more details.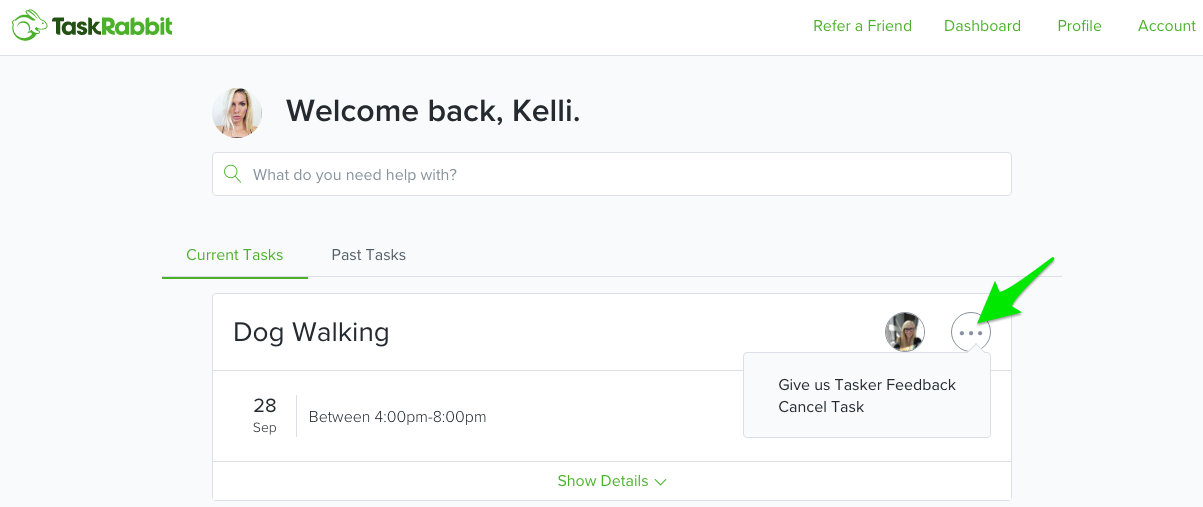 To cancel on your mobile app please select the Tasks tab at the bottom of your screen. Then select the task you wish to cancel from the menu. Next, please select Task Info at the top right hand corner of your screen. Finally, scroll to the bottom to hit the cancel button. See picture below for more details.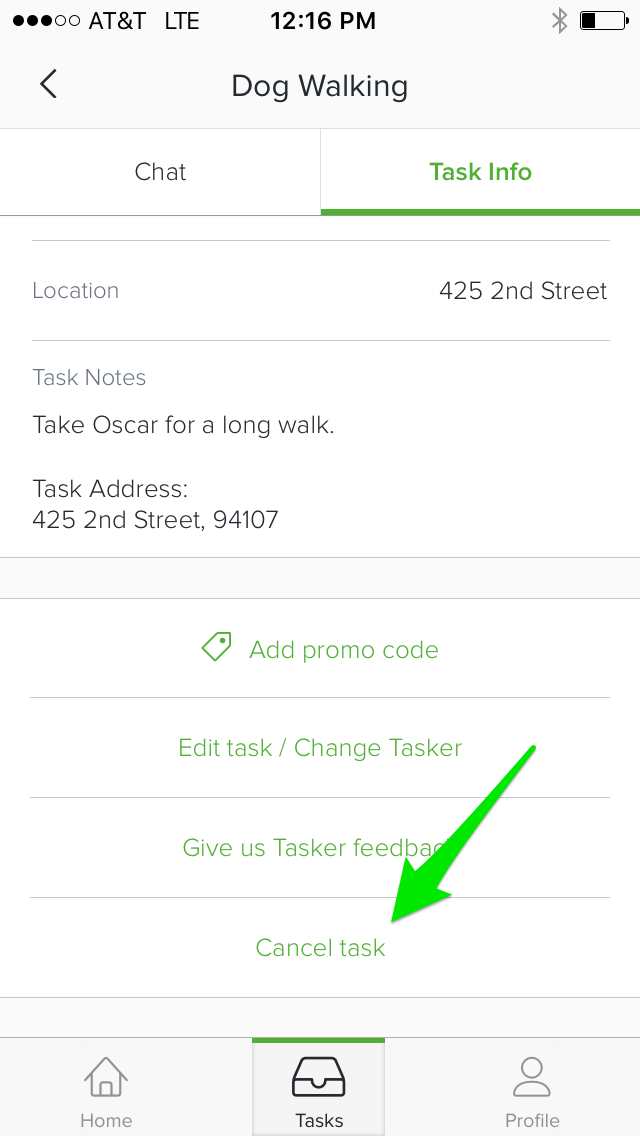 Please note that if you confirm your task with the Tasker and cancel or reschedule your task within 24 hours of its scheduled start time, you may incur a one hour cancellation fee at the Tasker's hourly rate.
On-demand tasks may also incur a cancellation fee if you have confirmed the appointment with your Tasker, and they have begun working on or traveling to your task. However, if the on-demand task is cancelled within the first 5 minutes of assignment, you will not be charged.
Please note that if a Tasker does not pick up your on-demand task the job will automatically close out at the 2 hour mark and you will not be charged a cancellation fee.
The cancellation policy is in place to ensure Taskers are fairly compensated for having set aside time in their day to assist Clients. All cancellations are reviewed internally within 1 business day of the cancellation and a determination is made whether or not a fee is applicable.
If the cancellation occurred because of fault of the Tasker, you will not incur a fee.
If you've been charged a cancellation fee and wish to dispute it please contact our Customer Support Team.
If some work has already been completed at the time of cancellation, you and your Tasker should determine the number of hours the Tasker should be paid for. If you and your Tasker cannot come to an agreement, TaskRabbit will work with you and your Tasker to determine appropriate payment for a partially completed task that is cancelled.