WEB
A promo code can be added on the "Confirm & Book" page. You can enter your promotion code right underneath the Confirm & Book button. Click on "Have a Promo Code?" and you will be prompted to insert your promo code. See the images below.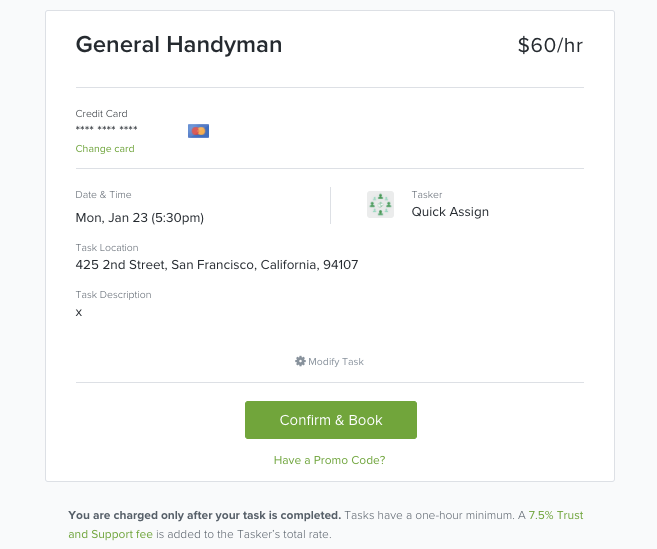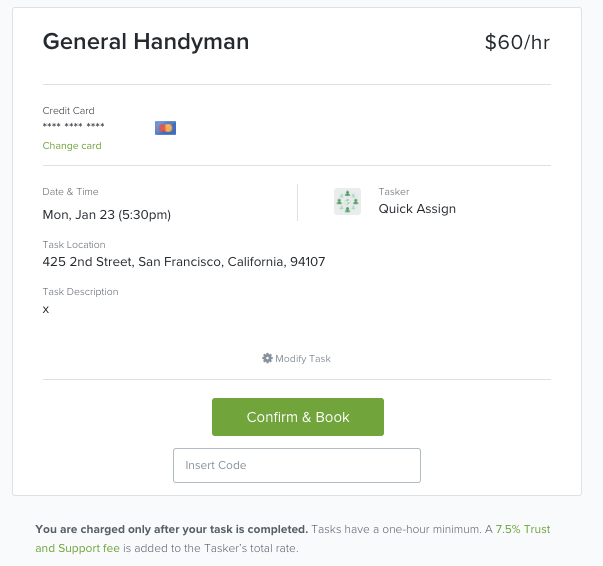 If you forget to add the promotional code during the booking process, no problem! You can add it to your task by visiting your online dashboard. On your homepage, click the three dots in the upper right corner of the task window. See the image below.

MOBILE
You can add the promo code on the information page before finalizing your booking. Under the details section, you should see a section labeled Add Promo Code: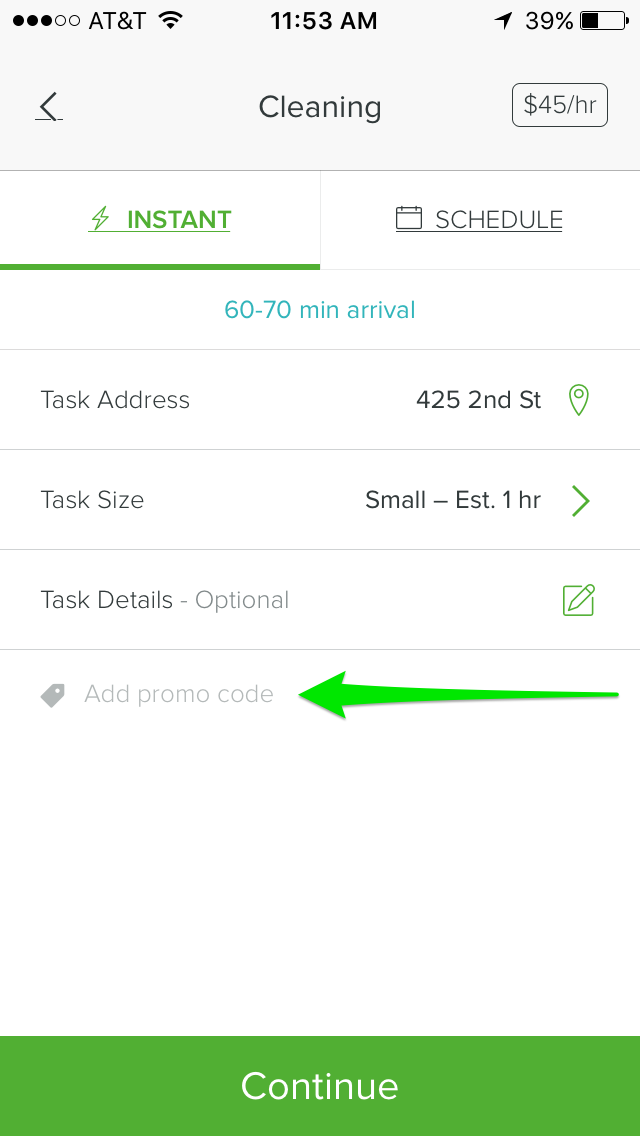 If you forget to add your code prior to booking, you can still add the promo once the task is confirmed in the Task Info section:
Promo codes found on external websites are generally invalid on our platform, so be sure to opt into our marketing emails for our most up to date promotions!
Please note:
Promo codes will apply to the hourly rate of your task, but do not cover additional fees or expenses.
There is a limit of one promotion allowed per task and each code can be redeemed once on each account.
Promo codes will apply a discount to you, but applying a promo code does not mean that your Tasker will be paid any less.